Davis Polk advises BBVA on $2bn senior notes offering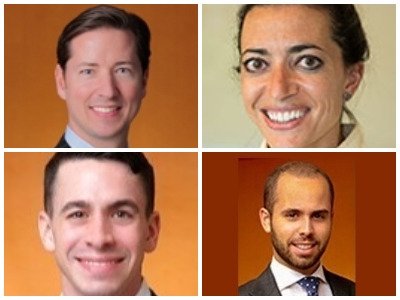 Davis Polk has advised Banco Bilbao Vizcaya Argentaria, S.A. on its SEC-registered offering of $1.2 billion fixed-rate senior preferred notes due 2023 and $800 million fixed-rate senior preferred notes due 2025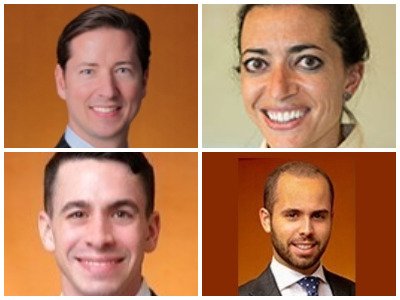 The notes will be listed on the New York Stock Exchange and both have been registered with the US Securities and Exchange Commission (SEC).
This is the third time that BBVA has launched an issue in this format, which is registered with the US SEC and allows investors from the United States and the rest of the world to participate.
The underwriters of this operation were BBVA's own investment department, as well as JP Morgan, Crédit Agricole, Bank of America Merrill Lynch, Credit Suisse, Morgan Stanley and Wells Fargo.
The Davis Polk corporate team included Madrid office partner Michael J. Willisch (pictured top left), counsel Ester del Valle Izquierdo (pictured top right) and associates Joshua S. Sills (pictured bottom left) and Jose Lucena-Rebollo (pictured bottom right). Counsel Alon Gurfinkel and associate Summer Xia provided Tax advice. Associate Brantley Hawkins provided '40 Act advice. Members of the Davis Polk team are based in the Madrid, London and New York offices.