CMS Spain advises Ditec Automóviles on purchase of Volvo
CMS Albiñana & Suárez de Lezo Spain has advised Ditec Automóviles on the purchase of the Volvo dealership business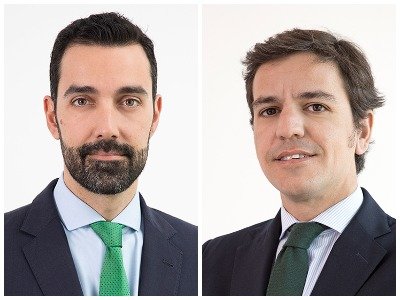 CMS Albiñana & Suárez de Lezo Spain has advised Chilean automotive group Ditec Automóviles on the purchase of the Volvo dealership business from Tibermotor Sur, with establishments in Madrid, Getafe and Alcorcón.
Last year, the group Ditec Automóviles, specialising in the import and sale of luxury vehicles, acquired Hanstein as part of its expansion strategy in the domestic market and was also advised on this operation by CMS Spain.
A CMS Spain team was led by Corporate M&A counsel Pedro Ferreras (pictured left), counting on the support of senior associate, Guillermo Donadeu (pictured right), Corporate/M&A, associate, Laboral/Employment, Helena Monzón, associate, Corporate/M&A, Álvaro Valentín, associate, Corporate/M&A, Ana Pellejero and the associate, Corporate/M&A, Irena Carol.