CMS Portugal strengthens its presence in Angola
17/01/2022
79

3 minutes read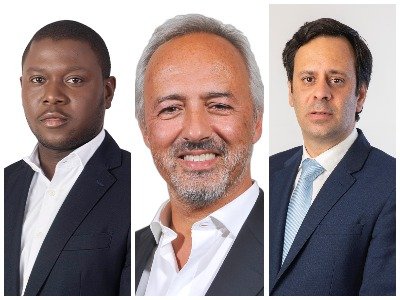 CMS Portugal has strengthened its presence in Angola with the integration of LBR (CMS' associated office)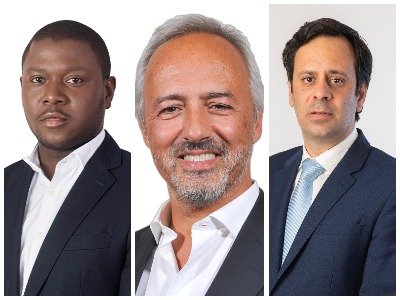 CMS Portugal has strengthened its presence in Angola, with the integration of LBR (CMS' associated office in Angola) of Silvino Domingos – Sociedade de Advogados. Silvino Domingos (pictured left), who has experience in Corporate Law and Insurance, will lead a team made up of Justina Samuel, Cláudia Vilengalenga, Cássia Silva and Gilberto Manuel, who all joined LBR this month.
CMS previously strengthened its Africa practice in 2019, as covered by Iberian Lawyer, with the integration of a multidisciplinary team of senior lawyers led by Alberto Galhardo Simões (pictured centre).
According to José Luís Arnaut, managing partner of CMS Portugal, "In 2019 we defined a clear growth strategy for Lusophone Africa with the integration of Alberto Galhardo Simões and his team. Now, together with our local partner in Angola, LBR, led by Luís Borba Rodrigues, we are strengthening that strategy with the integration of Silvino Domingos and his team. This is about reinforcing our presence in a market that is extremely important for our economy and for our entrepreneurs."
Luís Borba Rodrigues (pictured right), managing partner of LBR for whom the experience that the new team members bring to the firm is clear added value, states that this integration, "Solidifies the project we have been developing, with the goal of providing an excellent response to our clients and local and international partners. It is, therefore, with great enthusiasm that we welcome Silvino and his team, certain that they will help us to further enhance this project".
Silvino Domingos said, "It is with great satisfaction and anticipation that we join one of the largest legal organisations in the world, with more than 80 offices in 45 countries and more than 5,000 lawyers worldwide, which allows us, in an unparalleled way, to offer, from now on, a deep understanding of the local market with a global perspective."