CMS Portugal appoints three new partners
28/01/2022
87

2 minutes read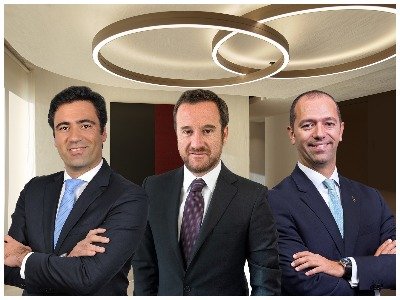 Manuel Cassiano Neves, Nuno Mansilha and João Paulo Gomes have been promoted to CMS Portugal's partnership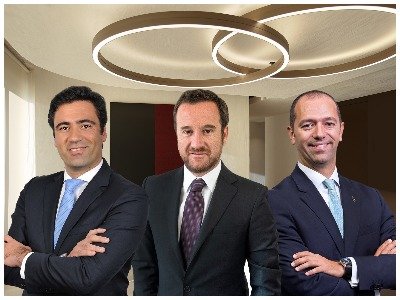 CMS Portugal has reinforced its team of partners with Manuel Cassiano Neves (pictured centre), from the Energy & Climate Change practice, Nuno Mansilha (pictured right), from the Lusophone Africa team, and João Paulo Gomes (pictured left), from the Employment & Pensions practice.
"The appointment of these new partners is a recognition of the extraordinary work that each one of them does for our firm and the positive results we have achieved over the last year which reflect the merit that each one brings to their expertise," said José Luís Arnaut, managing partner of CMS Portugal. He added: "These appointments reinforce CMS' image as the best place to build a career of excellence, where effort and dedication are duly rewarded."
Manuel Cassiano Neves, Energy & Climate Change partner, has been a member of CMS Portugal since 2020. He has extensive experience in the Energy and Environment areas, with a special focus on the natural gas and electricity sectors, namely in regulatory issues, execution of public service concession contracts and energy supply.
Nuno Mansilha has been part of the Lusophone Africa team at CMS since 2019. He develops his activity mainly in the areas of Mergers and Acquisitions, cross-border transactions, foreign investment, restructuring, infrastructure, commercial contracts and tourism and leisure.
João Paulo Gomes is responsible for CMS Portugal's office in the Autonomous Region of Madeira. He works mainly advising multinational companies, as well as local companies established in Madeira. He joined CMS in 2010.