Clifford, WFW advise on GALP affiliate €26m PV refinancing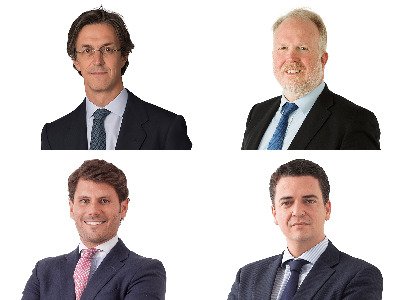 Clifford Chance has advised an affiliate of GALP Energia on its €26 million refinancing in connection with a 50 MWp PV plant in Zaragoza, while WFW has counselled the lender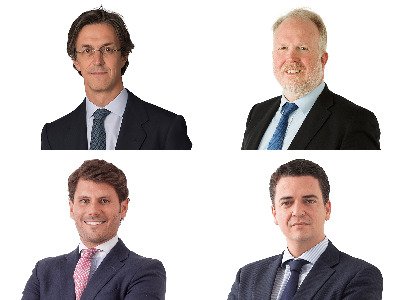 Clifford Chance has advised Energia Sierrezuela, a company belonging to the group of the Portuguese multinational energy corporation GALP Energia, on its €26 million refinancing in respect to, among others, the development, construction and operation of a 50 MWp PV plant located in Zaragoza (Spain).
The Spanish Clifford Chance team included Project Finance lawyers Eduardo Sánchez (pictured bottom left), Gabriel Miranda, Elena Euba and partner José Guardo (pictured top left), as well as Derivatives lawyer, Ángel Muñoz (pictured bottom right). Additionally, counsel Carl Fitzgerald (pictured top right) advised on the English law aspects of the deal.
On the other hand, Watson Farley & Williams has advised Banco Comercial Português ("Millennium bcp") on the project financing of a 50 MW photovoltaic plant in Zaragoza, Spain. The bank acted as a lender for a structured loan granted to the SPV that owns the plant, which is managed by Galp.
The WFW Madrid Finance team that advised Millennium bcp was led by partner Rodrigo Berasategui, working closely with senior associate Antonio Cáneva and associate Julia Belmonte.
Rodrigo commented: "We are very pleased to have been able to assist in Galp's green transition plan, as well as advising Millennium bcp on one of their first transactions of this nature in Spain. Being instructed on this matter entrenches WFW's reputation as one of the leading law firms advising on the financing of photovoltaic projects in Spain."