Baker McKenzie promotes two partners in Spain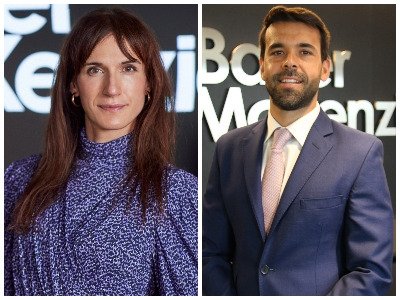 Baker McKenzie has appointed Cristina Ríos and Manuel Alonso as new partners in the Corporate and Tax departments, respectively, effective July 1, out of 67 new global partner promotions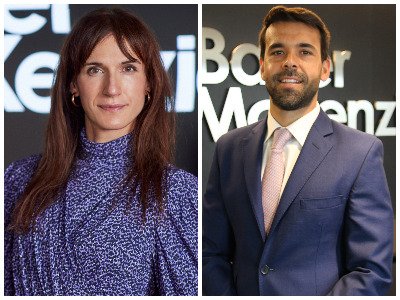 Cristina Ríos (pictured left), new partner in the Corporate department in Barcelona, specialises in M&A and Private Equity transactions both at national and cross-border level. Cristina joined the firm in 2017 and has more than 14 years of experience advising companies and private equity funds in different sectors, including pharmaceuticals, restaurants and retail, and is also recognised in the main legal directories as one of the most relevant lawyers in the Corporate and M&A fields. Cristina holds a Law degree from the Universidad de Barcelona, a Master's degree in International Business Law from ESADE and has been a member of the Barcelona Bar Association since 2007.
Manuel Alonso (pictured right) will be a partner in the Tax Department in Madrid and specialises in the areas of International Taxation, Corporate reorganisations and personal Taxation. Manuel advises clients operating mainly in the Sports & Entertainment and IT & Software sectors, areas in which he developed his expertise after having the opportunity to work in Baker McKenzie's Palo Alto office between 2012 and 2013. Manuel joined the firm in 2005, where he has developed his entire career for more than 15 years. Manuel holds a degree in Law and Business Administration from the Universidad Autónoma de Madrid, a Master´s degree in Taxation from the Centro de Estudios Financieros and has been a member of the Madrid Bar Association since 2005.
Rodrigo Ogea and Javier Menor, managing partners of Baker McKenzie in Madrid and Barcelona respectively, say they are "delighted with the appointment of Cristina and Manuel as new partners of Baker McKenzie in Spain, after a particularly brilliant and successful professional career and, especially, in recognition of the great work they have done since joining our firm. Cristina and Manuel embody our best values, and their appointments reinforce the firm's commitment to young talent and the Spanish market."
In addition to these 67 promotions, in the firm's last fiscal year (covering July 2020 to July 2021), another 28 partners from other firms have decided to join Baker McKenzie, strengthening the firm's already strong capabilities in areas such as M&A, Tax and Litigation & Arbitration.
Milton Cheng, chairman of Baker McKenzie, said: "Congratulations to all our new partners. I am delighted to welcome 95 new partners to Baker McKenzie. The number is a true reflection of our successful strategy of supporting our people's careers while recruiting the best possible talent to join our firm. It is also noteworthy that our new partners come from offices around the world, underlining our unwavering commitment to being a truly global firm in both our outlook and our presence."