Welcome to the August Iberian Lawyer email alert,
bringing insight and analysis for lawyers who advise international business interests in Spain and Portugal as well as the increasingly global interests of Iberian businesses around the world.
Sincerely,
Scott Appleton
Editor
Iberian Lawyer 
News
Airport privatisations gathering momentum
Madrid Barajas and Barcelona El Prat concession models announced as Portugal prepares sector sales and BAA forced to reduce its UK operations.
Read more

Bank sale signals start of Portuguese sell-off
EU and IMF delegation heads to Lisbon as the Government announces potential buyer for nationalised bank.
Read more
---
 Awards Ceremony, September 22nd, Barcelona;

Held every two years, Iberian Lawyer's 40 under Forty Awards, honour the leading 40 lawyers across Spain and Portugal under the age of 40. The winners include lawyers from within the major businesses, law firms and public service. This year the Awards Ceremony is being held in Barcelona for the first time, at the exquisite Rey Juan Carlos I Hotel, which will be followed by a Gala Reception within the hotel gardens. As in previous years, the Awards Ceremony is proceeded by the Iberian Legal Summit. This is an interactive debate enabling General Counsel from Iberian and international businesses to discuss their current challenges together with Managing Partners from law firms across Barcelona, Lisbon, Madrid as well as Europe, the USA and Latin America.
When: September 22nd, 2011

Where: Barcelona
Read more
---
Analysis
Global Special Report 2011: A Legal market on the move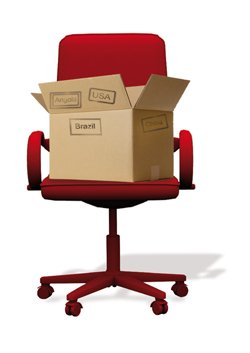 Iberia's businesses are on the move. Depressed home markets and limited prospects for new growth are prompting an increasing number of Spanish and Portuguese companies to look abroad for new opportunities. A larger number of businesses are now generating a greater proportion of their revenues overseas.
---
Legal updates  

Finance & Infrastructure  
By José Luis Zamarro 
Clifford Chance

Madrid Barajas and Barcelona El Prat airports concession models: The Spanish Government has now announced the timetable and concession framework for the privatisation of Spain's two largest airports….
Read more

 

International Investmen  
By Paulo Trinidade Costa
Miranda Correia Amendoeira & Associados   
Angola's new Private Investment Law The enactment of a new Foreign Private Investment Law in Angola in May has introduced significant reforms to the investor regime, including raising the minimum thresholds in order ….
Latest jobs
INTERNATIONAL LEGAL CONSULTANT
: Cosentino is looking to recruit a lawyer with 5 to 9 years´ experience in corporate law, preferably with an MBA or an LLM. A high level of English is a must.
Full details