Andersen advises eCombustible Energy on the development of hydrogen plants to supply fuel to Grupo Pamesa
11/04/2022
97

2 minutes read
Andersen advises eCombustible Energy on the development of hydrogen plants to supply fuel to Grupo Pamesa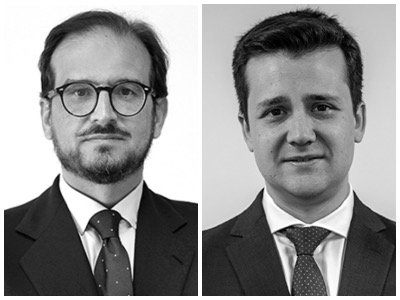 Andersen has advised eCombustible Energy, a North American supplier of modular hydrogen-based fuel, on its association with Grupo Pamesa, the largest ceramics producer in Europe.
Andersen has advised the American company on regulatory aspects, as well as the preparation of the contracts for the sale of the fuel that will be generated in the hydrogen production plants that the ceramic company will acquire to replace the natural gas used in its furnaces. The agreement contemplates an initial supply of up to 300MWh in two successive phases.
From Andersen, Carlos Mínguez (pictured left), partner in the area of Public and Regulatory Law, has led the team together with Carlos Morales (pictured right), director in the department, and Germán Galindo, senior associate in the same area.