AGM advises Polybion on investment round with Blue Horizon
AGM Abogados has advised Polybion on an investment round with Blue Horizon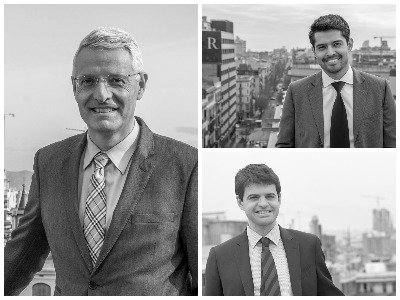 AGM Abogados has advised the Mexican company Polybion, specialising in next-generation premium materials inspired by nature and manufactured with biology, on an investment round with Blue Horizon, raising €4 million. The capital will be used to expand its facilities, enhance its research and development capabilities, and implement Celium in consumer goods.
Polybion has announced the finalisation of the first stage of its bacterial cellulose plant, the world's first, and the successful closing of its Series A financing round, led by Swiss Impact Investor Blue Horizon.
The company, based in Mexico and Spain and founded in 2015 by Mexican entrepreneurs, is creating the next generation of high-performance bioassembled materials by recycling agro-industrial food waste and using living organisms such as bacteria as a platform.
For the two brothers Alexis and Axel Gómez-Ortigoza, both co-founders of Polybion, this EUR 4 million investment represents a major step in Polybion's mission to bring performance and new possibilities to 21st century materials designers and engineers. In addition, having Blue Horizon as a partner, sharing a common vision on accelerating sustainability and the circular economy, will allow them to scale new initiatives to build their brand and expand their network.
The AGM M&A team that has advised the founders of Polybion in all the legal aspects of the financing round in Spain was led by the partner of the area Francisco Lacasa Lobera and the head of the area, Julio Menchaca Vite, with the support of the lawyer Félix Navas Mir, in coordination with the legal advisors in Mexico, for the joint execution of the operation in that country.