Abreu advises PRIO on redefinition and renegotiation of financings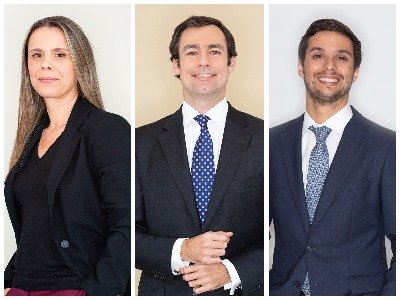 Abreu Advogados has advised the PRIO Group, on the redefinition and renegotiation of its Bank financing, following the acquisition by the Spanish Group DISA
The operation involved the negotiation and simultaneous conclusion of the refinancing with three leading national Banking institutions, which included, namely, the simultaneous signing of several loan agreements, revolving credit facilities and the issue of commercial paper.
According to a spoksperson from Abreu: "This operation allowed the PRIO Group to refinance its debt under advantageous conditions and ensure the necessary liquidity to implement the Group's expansion strategy in Portugal."
The multidisciplinary Abreu team consisted of partner Alexandra Courela (pictured left), responsible for all Tax matters, partner Rodrigo Formigal (pictured centre) and senior associate André Modesto Pinheiro (pictured right), responsible for the support provided by the Banking and Financing aspects.
PRIO distributes and commercialises liquid fuels and electric energy for mobility, having a tank terminal, a biodiesel plant and a gas filling unit located in the Port of Aveiro.
PRIO is the largest producer of biofuels in Portugal and the third largest European producer of biodiesel from residual raw materials. To ensure the flow of these biofuels, it operates and supplies a network of more than 250 service stations from North to South of Portugal, where it offers, in addition to conventional liquid fuels, EV charging points and gas supply for vehicles (LPG Auto ).