17 March 2016
16/03/2016
96

26 minutes read
While banking and finance-related disputes are common in both Spain and Portugal at present, lawyers in the two countries are not reaping the same rewards for such work. As our Litigation and ADR & Annual Report in this e-alert shows, this type work is very lucrative for law firms in Portugal, but contentious banking and finance matters in Spain, while plentiful, do not generate the same level of fee income for partners in Madrid.
Also in this bulletin, we explore whether law firms will be able to capitalise on the anticipated increase in IPOs in Spain over the next four years. Meanwhile, Iberian Lawyer TV talks to Ashurst's Jorge Vázquez about the increased investor interest in Spain – in addition, Claudia da Cruz Almeida, partner at Vieira de Almeida, discusses the impact of political uncertainty on the Portuguese M&A market.
Ben Cook
Editor, Iberian Lawyer
ben.cook@iberianlegalgroup.com
Twitter: @BenCook_Iberian
News
IPO activity will triple in Spain by 2020, but with law firms undercutting rivals on price and handling work inefficiently, whether they can profit from such opportunities is in doubt.
Cuatrecasas, Gonçalves Pereira has announced its total revenue stood at €265.7 million in 2015.
Clifford Chance advised Turkish conglomerate Dogus Holding on the acquisition of Madrid's Hotel Villa Magna from Portuguese company Sodim.
Uría Menéndez and Cuatrecasas Gonçalves Pereira advised Spain's Progenika Biopharma on the sale of a 33 per cent stake in the company to Grifols.
Garrigues advised UK company Global Digital Media on its acquisition by Spanish social media advertising specialist ADTZ.
Gómez-Acebo & Pombo has appointed Francisco Peña as head of its Lisbon office.
---
The Latin American Lawyer
Cuatrecasas, Gonçalves Pereira is to open in Mexico City, following a rise in demand from longstanding clients in the energy sector.
Greenberg Traurig announced the addition of Manuel Rajunov and Dania Duncan as partners in the Latin American and Iberian Practice. Both lawyers were previously partners at DLA Piper.
---
Litigation and ADR annual report
The Iberian financial sector is generating plenty of disputes, but while this may be lucrative work for lawyers in Lisbon, it is less so for those in Madrid.
---
Client view
External legal advisers need to present potential options to their clients rather than simply identifying the relevant law and the associated risks, says Grupo Visabeira's Isabel Fernandes.
---
---
Events
Agenda Africa 2016
Sub-Saharian Africa.Light at the end of the tunnel?
21 April 2016, 09.00 – 12.00, London
A special focus on the region and in particular, lusophone Africa that offers business opportunities linked to their natural resources and demand for commodities. But which countries are moving faster? Who are the winners and the losers from the foreign investors' eyes?


24 to 28 May 2016, Madrid, Instituto de Empresa
Now in its 6th successful year, IE Law School's Lawyers´ Management Program is the only global program designed to better equip lawyers – be they within legal departments or law firms – with the knowledge and skills they require in this ever-changing environment.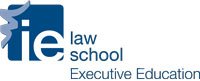 ---

Latest jobs
---

 Do you want to unsubscribe? Send an email to unsubscribeIBL@iberianlegalgroup.com