Law firms are increasing the amount of 'non-legal' skills training they offer their lawyers due to concerns that law graduates are ill-prepared for life in a law firm. Consequently, many young lawyers are being offered training programmes that cover skills such as 'client care', negotiation, pricing, and management. As we report in this bulletin, there is a view that the skills law students learn at university are "woefully inadequate" preparation for a legal career.
Also in this e-alert, Redstone Consultants' Katie Dignan discusses the keys to success when bidding for legal work and highlights the most common mistakes law firms make in bidding processes. Meanwhile, Iberian Lawyer TV discusses employment law with Cuatrecasas, Gonçalves Pereira's Juan Bonilla, and talks to Abreu Advogados partner Natália Garcia Alves about developments in litigation and ADR in Portugal.
Ben Cook
Editor, Iberian Lawyer
ben.cook@iberianlegalgroup.com
Twitter: @BenCook_Iberian
News
Law firm training programmes now include more instruction in non-legal skills due to worries that law courses are "woefully inadequate" preparation for a career in a modern law firm
Uría Menéndez advised private equity fund Advent International on the sale of Spanish company Tinsa –  a provider of property valuation, analysis and real estate advisory services – to Cinven Partners.
Latham & Watkins was instructed by The Carlyle Group in relation to the acquisition of a majority stake in Digitex, a Spanish company leader in Business Process Outsourcing (BPO) services.
Jones Day advised CaixaBank in relation to the financing of an office project in the @22 "innovation district" of Barcelona.
French production company Studio Canal was advised by CMS Albiñana & Suarez de Lezo on the acquisition of a 33 per cent stake in the Spanish company Bambú Producciones.
Jausas advised the major shareholders of insurance business Grupo Previsora Bilbaina on its sale to Grupo Catalana Occidente for €74 million.
Quantum Capital Partners were advised by GMQ Abogados on the acquisition of Tenneco's manufacturing plant in Gijón.
---
The Latin American Lawyer
Pérez-Llorca provided Spanish counsel to Afluenta on obtaining financing from the IFC and a private equity company.
Freshfields Bruckhaus Deringer secured a $1.39bn award for Canadian gold mining company Crystallex in a case against Venezuela. 
Opinion
When bidding to win work, law firms often make the mistake of not asking questions about the work being tendered however, taking an interest in the client will pay off, says Katie Dignan
---
---
Events
Agenda Africa 2016
Sub-Saharan Africa.Light at the end of the tunnel?
21 April 2016, 09.00 – 12.00, London
A special focus on the region and in particular, Lusophone Africa that offers business opportunities linked to their natural resources and demand for commodities. But which countries are moving faster? Who are the winners and the losers from the foreign investors' eyes?


24 to 28 May 2016, Madrid, Instituto de Empresa
Now in its 6th successful year, IE Law School's Lawyers´ Management Program is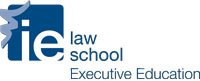 the only global program designed to better equip lawyers – be they within legal departments or law firms – with the knowledge and skills they require in this ever-changing environment.
---

Latest jobs
---

 Do you want to unsubscribe? Send an email to unsubscribeIBL@iberianlegalgroup.com