1 April 2016
31/03/2016
107

29 minutes read
Legal recruiters in Iberia have experienced a surge in activity over the last few months as law firms look to boost their ranks in order to deal with increased workflow. Our Legal Recruitment Special Focus in this bulletin reports on how the fight for the best finance and transactional lawyers, in particular, is intensifying.
Meanwhile, this e-alert also features a report on the Portuguese real estate market – commercial real estate transactions in the country have hit an all-time high, and law firms are reaping the benefits. And the good news for real estate lawyers doesn't stop there – with property experts predicting that investment volume could reach a new high in 2016.
Ben Cook
Editor, Iberian Lawyer
ben.cook@iberianlegalgroup.com
Twitter: @BenCook_Iberian
News
€1.9bn worth of deals in the last year means law firms have experienced a surge in instructions, with some recruiting more lawyers to meet demand
Herbert Smith Freehills advised Banco Santander subsidiary Inversiones Capital Global on the sale of the Taralga wind farm in New South Wales, Australia.
Garrigues advised US-based International Paper Company on the acquisition of Holmen's newsprint mill in Madrid.
King & Wood Mallesons advised Spanish private equity firm GED Capital on the sale of a 49 per cent stake in Asturiana de Aleaciones (Aleastur) to Bahrain Mumtalakat Holding Company.
SRS Advogados advised HSBC Bank USA on the $317m financing of two oil drilling platforms for Mexican company Grupo R.
Jones Day advised Spanish private equity firm Portobello Capital on its investment in herbs and spices supplier Ramón Sabater, according to Mergermarket.
RCD – Rousaud Costas Duran advised market research company Netquest on its sale to German group GFK.
---
The Latin American Lawyer
Carey advised Chileautos on the sale of majority stake to Carsales, an Australian online car classified business. 
DLA Piper has restructured its relationship with DLA InterJuris in Venezuela. The two law firms had been in an alliance since 2011. 
---
Special focus
Law firms in Iberia have increased their levels of recruitment in recent months due to an increase in transactional and finance work, however the bad news for younger lawyers is that access to equity partnership is becoming increasingly restricted
---
Corporate update – Spain
By virtue of a recent Resolution dated 11 December, 2015, the Spanish Supreme Court has clarified an existing legislative gap deriving from the current insufficient regulation of corporate groups in Spain.
---
Iberian Lawyer TV
Multinationals must be vigilant to comply with local laws
María Hernández, Eversheds

 

Iberian Lawyer TV
Clients' legal requirements becoming more sophisticated
Sharon Izaguirre, Deloitte
---
Events
Agenda Africa 2016
Sub-Saharan Africa.Light at the end of the tunnel?
21 April 2016, 09.00 – 12.00, London
A special focus on the region and in particular, Lusophone Africa that offers business opportunities linked to their natural resources and demand for commodities. But which countries are moving faster? Who are the winners and the losers from the foreign investors' eyes?


24 to 28 May 2016, Madrid, Instituto de Empresa
Now in its 6th successful year, IE Law School's Lawyers´ Management Program is the only global program designed to better equip lawyers – be they within legal departments or law firms – with the knowledge and skills they require in this ever-changing environment.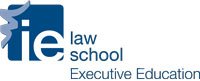 ---

Latest jobs
---

 Do you want to unsubscribe? Send an email to unsubscribeIBL@iberianlegalgroup.com