US 9th Circ. sides with Thyssen in war over Nazi-looted art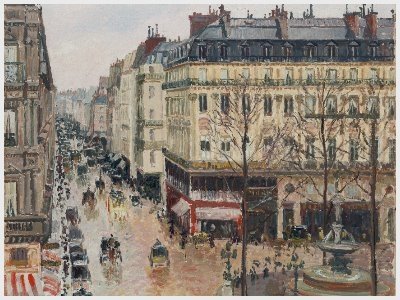 The US Ninth Circuit has affirmed a federal judge's determination that Spanish museum Thyssen is the rightful owner of a Camille Pissarro´s painting stolen from a Jewish family by the Nazis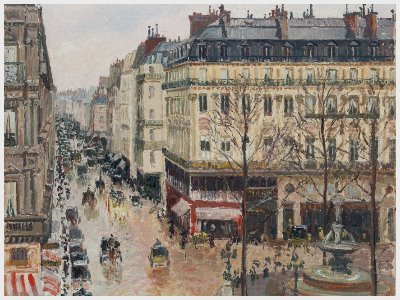 The French Impressionist Camille Pissarro´s "Rue Saint-Honoré in the Afternoon, Effect of Rain," (in the picture) that once belonged to Lilly Cassirer, a Jewish woman who the nazis stole the artwork from in 1939 in exchange for her family's safe passage out of Germany during the Holocaust, is to remain hanging at the Thyssen-Bornemisza museum in Madrid, after being sued and appealed before a federal court by the Cassirers' trying to retrieve the painting.
The museum countered it had no knowledge of the Nazi looting at the time it acquired the collection containing the Pissarro in 1993. However, as the Circuit judge did, the Court of Appeals strongly criticizes the Spanish State for failing to comply with its commitments under the Washington Principles and the Terezin Declaration.
The affirmation is subject to cassation appeal before the US Supreme Court.
Spanish law firm B. Cremades & Asociados represented the Federation of Jewish Communities of Spain and the Jewish Community of Madrid as third parties who came forward to support David Cassirer, with a team led by Litigation and Arbitration partner Bernardo M. Cremades Jr., together with of counsel José María López Useros and associates Patrick Byrne and Rodrigo Cortés.
The Thyssen museum has been represented by Nixon Peabody in the US and Pedro Alemán Abogados in Spain.