Pérez-Llorca hires former Secretary of State as of counsel
Pérez-Llorca has announced the incorporation of Yolanda Valdeolivas as of counsel to the firm's Employment team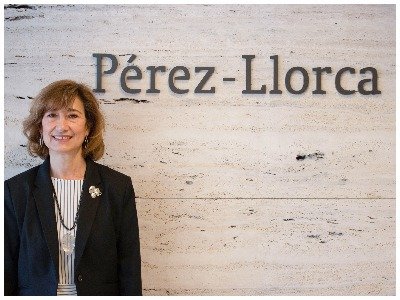 Pérez-Llorca has announced the incorporation of Yolanda Valdeolivas (pictured) as of counsel to the firm's Employment team. The agreement with the Universidad Autónoma de Madrid makes Valdeolivas' work at the Universidad Autónoma de Madrid compatible with the Firm and strengthens this area of Pérez-Llorca comprising four partners, one counsel, one of counsel and a multidisciplinary team of lawyers dedicated to labour law.
A Doctor of Law from the Universidad Autónoma in 1992 and Professor of Labour and Social Security Law at the same institution since 2011, Yolanda Valdeolivas has more than 30 years of teaching experience in national and foreign universities in subjects related to Labour and Social Security Law.
She is the author of various teaching materials, director and coordinator of different postgraduate degrees and has supervised several doctoral theses defended at the Universidad Autónoma de Madrid. Valdeolivas stands out for her research and doctrinal work. She is the author of six monographs, in addition to another three co-authored, has published numerous articles in specialised journals and collective works, and is a regular participant in conferences and seminars related to labour law.
Throughout her career at the Universidad Autónoma de Madrid, she has held various positions of responsibility and management, including her appointment as Dean of the Faculty of Law at the University from 2014 to 2018. After two years as Secretary of State for Employment (2018-2020), Valdeolivas returned to this institution to continue her teaching and research work which, as of today, she will combine with her responsibilities at Pérez-Llorca.
Luis Enrique Fernández Pallarés, partner in charge of the firm's Employment practice, said: "The incorporation of Yolanda Valdeolivas as of counsel of the firm represents a very valuable reinforcement for our Employment team, given her notable knowledge in this area; and is a clear reflection of the growth that this practice is experiencing in our firm in recent years".