Iberian Lawyer hosts LegalDay 2021
11/11/2021
81

4 minutes read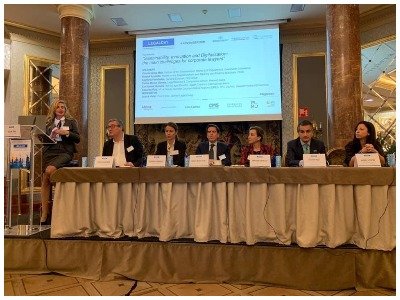 Iberian Lawyer hosted its renowned LegalDay 2021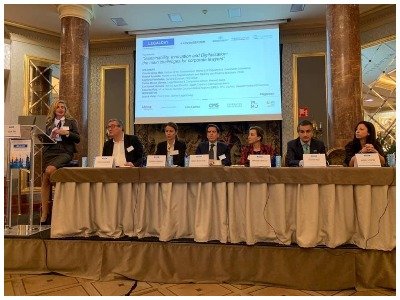 Iberian Lawyer hosted its prestigious LegalDay on 4th November 2021 at the Wellington Hotel, Madrid. The event counted on the participation of in-house and private practice lawyers, representing the most emblematic law firms and companies from Spain and Portugal.
The programme consisted of the following three roundtables that debated the most pressing issues in the Iberian Legal market.
Sustainability, Innovation and Digitalisation: The main challenges for corporate lawyers"
Speakers
Vicente Arias Maíz, partner of the Entertainment, Media & IP Department, Eversheds Sutherland
Raquel Azevedo, partner in the Capital Markets and Banking and Finance practices, PLMJ
Sagrario Fernández, GC, DIA Group
Carlos Menor Gómez, Legal director & Compliance officer, Renault Iberia
Ana Isabel Montero, Iberia Legal Director, Japan Tobacco International Iberia
Eduardo Ruiz, VP & deputy GC Global Regions (EMEA, APJ, LatAm), Hewlett Packard Enterprise
Moderator
Desirè Vidal, chief editor, Iberian Legal Group
How to organise the internal Legal affairs department: between outsourcing and secondment"
Speakers
Ruth Breitenfeld, head of Legal Trading, CEPSA
Lola Conde, Santander Legal coo, Banco Santander
Manuel Deó, ceo, Ambar
Silvia Madrid, head of Legal & Compliance, UniCredit
André Pereira da Fonseca, associated partner, Abreu Advogados
Leonor Sampaio Santos, head of Legal, José de Mello Capital, SA
Moderator
Desirè Vidal, chief editor, Iberian Legal Group
"How to add value to in-house counsel and lawyers: career opportunities and remuneration"
Speakers
Susana Afonso, partner and head of Labour Law, CMS Portugal
Patrícia Afonso Fonseca, head of Legal, NOVO BANCO SA
Luís Graça Rodrigues, head of Legal – Portugal, Indra
Mafalda Mascarenhas Garcia, head of IBM Portugal Legal Department
John Rigau, vice president and GC, PepsiCo Western Europe
Duarte Schmidt Lino, partner and co-head of the Corporate M&A practice, PLMJ
Moderator
Michael Heron, journalist, Iberian Lawyer
The event also included two Keynote speeches from Teresa Mínguez, Legal director & Compliance officer, Porsche Ibérica and Clara Cerdán Molina, GC Europe, Africa, South America, China, Ferroglobe.
Thank you to our sponsors and to everyone that ensured a wonderful atmosphere, full of energy, fun and intellectual stimulation. A video highlights reel of the event can be viewed here.