Welcome to the December Iberian Lawyer email alert,
bringing insight and analysis for lawyers who advise international business interests in Spain and Portugal as well as the increasingly global interests of Iberian businesses around the world.
Sincerely,
May I take this opportunity also to wish you a very Happy Holiday Season and a Prosperous New Year.
Scott Appleton
Editor
Iberian Lawyer
News
New times, new structures
It was clear that the post-crisis terrain for firms will be different – the new "new" – but prospects for 2012 are not looking good. Read more
Bank restructuring spreading across Iberia
Mergers continue in Spain as banks seek financial stability while financial sector consolidation is now proposed in Portugal. Read more
Clifford Chance and Ecija advise on Antena 3 takeover
The Madrid offices of Clifford Chance and Ecija have advised on the takeover of Spanish television network La Sexta by rival Antena 3.
Read more
Forthcoming events

● In-House College 2012, Lisbon
● Legal Aspects of the Portuguese Rescue Plan, Lisbon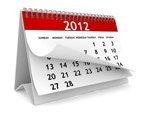 ● Agenda Investing in Africa , London
● Law Firm of the XXI Century, Barcelona
● In-House Club International Meeting, Miami
● International Arbitration Master Class, Dublin
Analysis
M&A & Corporate Report 2011
: Unfreezing Iberia's deal markets
A look at the Iberian deal tables over recent years indicates a dramatic drop-off in M&A activity across Spain and Portugal. The value of completed deals is down to less than a quarter of what it was in 2007, while the volume of deals is around a half on the same period. But the figures tell only part of the story of what is happening in the transactional markets, say lawyers across Iberia.
Read more
Client View
Solving the internal-external compliance dilemma

– Solvay
Tax is playing an increasing role in helping to decide Solvay's corporate strategies, prompting new thinking in the way issues are managed, says Josep-Maria Gascón

Read more
The legal challenge of creative thinking

– 3M
3M is a business that has innovation as a core strategy so keeping up with its legal demands is a significant challenge, believes Jorge Fernández González, Head of Legal in Iberia

Read more
UNICEF
'Donate your best days so that others enjoy better days'
Iberian Lawyer is pleased to support UNICEF's 'Donate1day' campaign, aimed at preventing the chronic malnutrition suffered by millions of children worldwide and at the same time to raise awareness of the consequences of the chronic malnutrition in the children life.
Over one third of infant deaths worldwide are a result of maternal-infant malnutrition and more than 200 million 5-year-old children suffer from chronic malnutrition – the 1,000 days between when a mother falls pregnant to the child's second birthday is a critical period for the prevention of chronic malnutrition.
Legal updates


Restructuring Insolvency
By Iñigo Villoria and Alberto Manzanares, Clifford Chance

Amendment of the Spanish Insolvency Law: The Law Amending the Spanish Insolvency Law was approved on 22 September 2011. As explained ….
Read more

Tax
By Rogério M. Fernandes Ferreira
PLMJ

Portugal's updated Tax Havens blacklist: Order in Council no. 292/2011, published on 8 November, updated the list of countries, territories….
Latest jobs
IN-HOUSE LAWYER – BARCELONA
: Spanish insurance company is looking to recruit an in-house lawyer based in Barcelona, with over 7 years' experience preferably in a leading law firm. Excellent level of English is a must. Candidates should be outgoing and have strong people skills.
Full details