The new issue of Iberian Lawyer is out now. The cover story reveals that trainee intake at Spain and Portugal's biggest firms is on the increase, while we also report on how the legal arms of the 'Big Four' auditors have grown their share of the Iberian M&A market. In addition, the latest issue also includes the Tax Annual Report, as well as the Litigation & ADR Annual Report. It also includes a special report on the Iberian legal recruitment market.
If you have not yet subscribed to Iberian Lawyer, you can do so by clicking here
Ben Cook
Editor, Iberian Lawyer
ben.cook@iberianlegalgroup.com
Twitter: @BenCook_Iberian
---
News
Allen & Overy advised UK-based Bridgepoint Advisers on the sale of its Spanish asset Bora Wind Energy Management to Exus Management Partners.
Clifford Chance advised Canadian company Borealis Infrastructure Management on its acquisition of a 15 per cent stake in Spain's Compania Logistica de Hidrocarburos (CLH).
Watson Farley & Williams advised fund manager Cerberus Capital Management on its acquisition of Renovalia Energy, the Spanish renewable energy company.
Pérez-Llorca successfully defended car-pooling platform BlaBlaCar against an attempt by Confebús, an association of bus operators in Spain, to stop its activities.
Gómez-Acebo & Pombo has appointed Carlos Rueda as its new managing partner.
GMQ Abogados has closed a complex acquisition transaction, advising the German equity fund Quantum Capital Partners. The German investment company acquired Stora Enso Barcelona.
Dutilh Abogados announced the incorporation of Misaver Asesores Tributarios y Legales, adding two new partners and their team.
---
The Latin American Lawyer
White & Case has advised on the long-term project financing for an 875 km toll road project in Peru.
Read More
Carey advised Quantum Pacific Exploration (QPX) in a co-financing agreement with Asset Chile.
---
Event report
Read More

Knowledge of cybercrime among company directors is improving, but many board members are 'technologically challenged' and don't act on information
---
Legal update – Spain


By means of its ruling on March 14, 2013, the Court of Justice of the European Union (CJEU) had the opportunity to rule on the shortcomings of the Spanish justice system as it relates to the interpretation of Council Directive 93/13/EEC and establish the guidelines that the national court should follow to determine the unfairness of clauses in mortgage loan contracts concluded with consumers.
For more legal updates click here
---
Iberian Lawyer TV
Events
24 to 28 May 2016, Madrid, Instituto de Empresa
Now in its 6th successful year, IE Law School's Lawyers´ Management Program is the only global program designed to better equip lawyers – be they within legal departments or law firms – with the knowledge and skills they require in this ever-changing environment.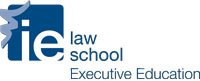 ---
Latest jobs
---

 Do you want to unsubscribe? Send an email to unsubscribeIBL@iberianlegalgroup.com